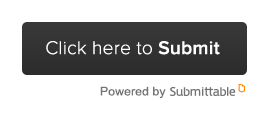 Submissions Open July 1 - July 30!!
shufPoetry is now open for submissions all during the month of July!
We will be choosing poems for Issue #9 and.... (drumroll) our annual featured poet winner.
Featured poet (or poets, just saying, last year we had three) gets $100 and their beautiful face and poems on our website.
All submissions are free.
Browse through our issues and take a look at the kinds of things we like. While we do publish really good conventional poetry we love visual, textual, artful, experimental kinds of work.
We ask that the poems, audio files, or video clips be previously unpublished. We are unable to pay for work accepted (barring the feature), but we do accept simultaneous submissions as long as you promise (pinky swear!) to notify us if the work is accepted somewhere else.
Please include a short bio and little info (a brief artist statement) about your poem(s) in the comments field.
When possible, use the most common file extension as you can (i.e. .doc rather than .docx). If we cannot open the file we will not be able to look, read, listen, salivate, nor dance wildly to your poem.
Remember--
We reserve rights for first publication online, after that all rights revert to individual authors.
And loyal readers if we have already published you, please wait two submission cycles before sending us more work.
Remember--
We love good poetry, but we love love love experimentation, more. Those good poems must push the envelope in some kind of way--be it through an unusual style, medium, use of language or presentation--or we are not likely to publish the work.